Posts for: September, 2018
By Mark J. Schwartz, DMD
September 20, 2018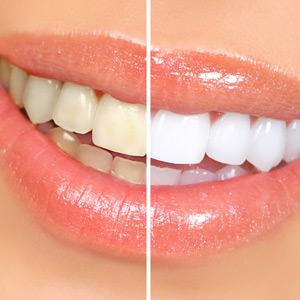 Transforming your smile doesn't necessarily require complex treatments like orthodontics, dental implants or porcelain veneers. Sometimes a little brightness can mean all the difference in the world.
Bleaching (or teeth whitening) is a proven method for dealing with tooth discoloration and staining. Nearly all whitening products, whether home or professional, contain the bleaching agent carbamide peroxide or its breakdown product hydrogen peroxide. These agents effectively diminish staining deep within a tooth (intrinsic) or on the enamel surface (extrinsic), although intrinsic staining will require a more invasive office procedure.
If you have extrinsic staining you have three basic options: dental office bleaching, a retail home kit or a kit purchased from a dentist. Again, you'll find the same basic bleaching agents in each of these versions. The difference will be the concentration: home kits contain about 10% agent by volume, while the office application will be a much higher range of 15% to 35% (which may also employ specialized lights or lasers to increase the bleaching effect). As a result, an office bleaching may take only a visit or two to achieve the desired brightness while a home kit about two or three weeks.
Whitening is a more economical route for smile enhancement of otherwise sound teeth than other measures. But there are other considerations you should weigh before undergoing a procedure. Whitening isn't a permanent fix — the brightness will diminish over time, optimally six months to a year in what dentists call the "fade rate." You can slow this process by avoiding or limiting foods and habits that cause staining.
If you have other dental work — crowns, bridgework or fillings — it may be difficult to achieve a tint level that matches these restorations, especially at home. And while whitening is relatively safe (as long as you're using your kit as directed), you may experience tooth sensitivity, gum irritation or other minor oral side effects.
Before you decide on whitening, visit us first for a complete dental examination. From there we can advise you on whether whitening is a good smile enhancement choice for you.
If you would like more information on teeth whitening, please contact us or schedule an appointment for a consultation. You can also learn more about this topic by reading the Dear Doctor magazine article "Teeth Whitening."
By Mark J. Schwartz, DMD
September 10, 2018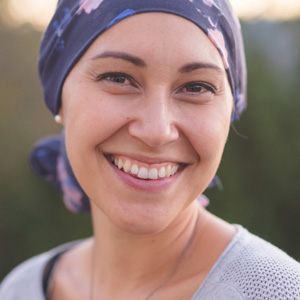 Cancer treatment can be an all-out battle with intense side effects for your entire body. One particular area that can suffer is your mouth.
Chemotherapy and radiation target and destroy cancer cells, which can lead to non-cancerous cells caught in the crossfire and also destroyed. The salivary glands in the mouth are prone to such damage, which could greatly impact your ability to ward off dental disease.
Saliva, what salivary glands produce, plays a major role in oral health. The bodily fluid disseminates antibodies throughout the mouth that fight disease-causing bacteria. It also neutralizes acid, which can erode tooth enamel, and helps restore lost minerals to the enamel.
If the salivary glands become damaged, however, they may produce less saliva and create a condition called xerostomia or "dry mouth." This is a common occurrence for cancer patients, which can rob them of saliva's benefits and make them more susceptible to tooth decay or periodontal (gum) disease. The end result could be tooth loss.
There are things you and your dentist can do to prevent this. First, have a complete dental checkup before undergoing cancer treatment. If at all possible have any necessary dental work undertaken (with adequate recovery time afterward) before beginning chemo or radiation. Your dentist and oncologist (cancer specialist) may need to coordinate any planned dental work.
You should also practice daily oral hygiene with brushing and flossing, along with keeping up your regular dental cleanings. This will prevent the buildup on teeth of bacterial plaque, which in turn will reduce your chances for dental disease. Your dentist may also prescribe antibacterial as well as fluoride mouth rinses to help limit the growth of oral bacteria.
To minimize dry mouth, increase your water consumption as much as possible. You may also use saliva boosters like xylitol, an alcohol-based sweetener found in many gums or mints that promotes salivation (it also deters oral bacterial growth).
And don't forget to maintain a healthy diet, which will not only benefit your stamina during cancer treatment but can also help you maintain better dental health. Providing good care for your mouth during this trying time will help ensure your teeth and gums stay as healthy as possible.
If you would like more information on oral care, please contact us or schedule an appointment for a consultation. You can also learn more about this topic by reading the Dear Doctor magazine article "Oral Health During Cancer Treatment."